You are Watching Slaughter Drive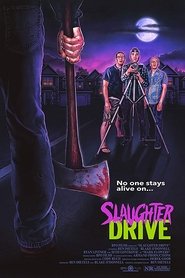 ( 1080p HD Quality )
Slaughter Drive (2017)
Storyline:
When failed filmmaker Doug Stevenson leaves his video camera in the local park overnight he accidentally records something horrific. With the help of his bumbling teacher buddies Doug goes on a wild ride to save himself, his friends, his ex-wife, and the entire neighborhood! Featuring a killer throwback soundtrack and splattery practical FX find out who will stay alive on Slaughter Drive!
Release Date: 2017-1012
Duration: 102 min
Tagline: No one stays alive on Slaughter Drive!
Quality: HD
Views: 155